P P Savani University has a zero-tolerance policy towards ragging. Ragging is strictly prohibited inside and outside the university campus. The university strictly follows the guidelines on ragging issued by the Honourable Supreme Court of India and the University Grants Commission (UGC).
As per the Supreme Court of India, "Ragging is any disorderly conduct whether by words spoken or written or by an act which has the effect of teasing, treating or handling with rudeness to any student, indulging in rowdy or undisciplined activities which cause or likely to cause annoyance, hardship or psychological harm or to raise fear or apprehension thereof in a fresher or a junior student and which has the effect of causing or generating a sense of shame or embarrassment to adversely affect the psyche of a fresher or a junior student."
Further, the UGC has notified via the 3rd amendment in UGC Regulations on June 29, 2016, to expand the definition of ragging by including the following:
"Any act of physical or mental abuse (including bullying and exclusion) targeted at another student (fresher or otherwise) on the ground of colour, race, religion, caste, ethnicity, gender (including transgender), sexual orientation, appearance, nationality, regional origins, linguistic identity, place of birth, place of residence or economic background."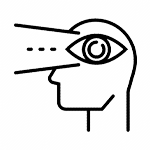 Vision
The cell would strive to build a campus culture that promotes respect, empathy, and understanding among students, faculty, and staff. The cell would work towards eradicating ragging and any form of harassment, making the university a place where every student feels secure and can focus on their studies and personal growth.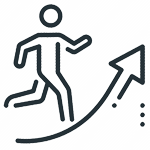 Mission
The mission of the Anti-Ragging Cell at P P Savani University would typically revolve around creating a safe, inclusive, and harmonious environment for all students. It aims to prevent and address any incidents of ragging or bullying on campus, ensuring the physical and emotional well-being of students.
Objectives
To create awareness among students about the harmful effects of ragging and its legal consequences.
To proactively prevent ragging incidents through counseling, orientation programs, and peer support systems.
To provide a platform for reporting and addressing ragging complaints confidentially and promptly.
To take strict disciplinary action against those found guilty of engaging in ragging activities.
To conduct regular workshops and seminars on anti-ragging measures and promoting a culture of mutual respect.
To collaborate with local authorities, student bodies, and other stakeholders to strengthen anti-ragging efforts.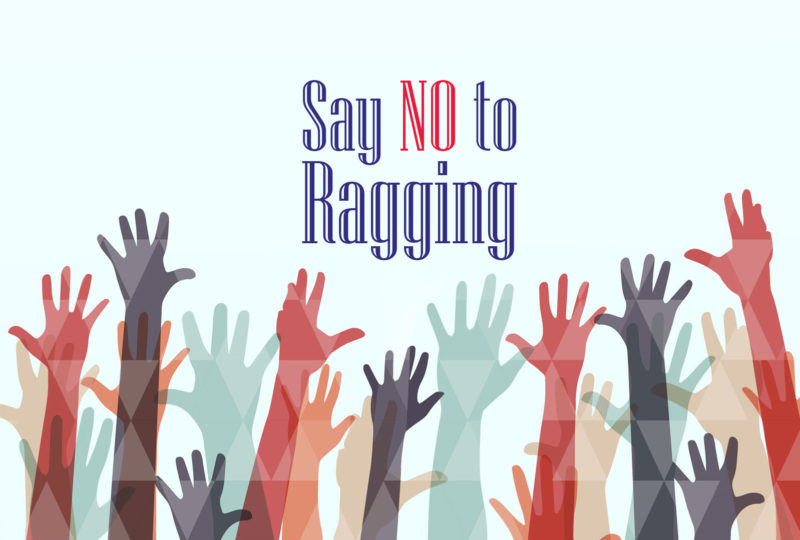 Punishments
---
According to the UGC Regulation on Curbing the Menace of Ragging in Higher Educational Institutions, 2009, depending on the nature and gravity of the guilt established by the Anti-Ragging Squad, those found guilty may be awarded one or more of the following punishments, namely;
Expulsion from the University
Students found guilty of ragging may face immediate expulsion from the university, with no chance of readmission.
Suspension
Students involved in ragging may be suspended from attending classes and participating in university activities for a specified period.
Fine
Perpetrators may be required to pay a fine as a punitive measure, with the amount (Withholding/ withdrawing scholarship/ fellowship and other benefits.) determined by the severity of the ragging incident.
Community Service
Offenders could be assigned to perform community service within the university or in the local community to understand the consequences of their actions and give back to society.
Parental Warning
The parents or guardians of the students engaged in ragging may be issued a warning, emphasizing their responsibility to ensure their child's behavior aligns with the university's values.
Anti-Ragging
Workshops
Students found guilty of ragging may be mandated to attend workshops focused on the harmful effects of ragging and ways to foster a respectful campus environment.
Hostel Restrictions
If the incident occurred within the university hostel, the offenders may face restrictions on hostel privileges or even expulsion from the hostel.
Disciplinary Probation
Students involved in ragging may be placed on disciplinary probation, subject to close monitoring, and any further violation may result in severe consequences.
Withholding
Certificates
In severe cases, the university may withhold academic certificates and transcripts until the disciplinary action is completed and satisfactory conduct is assured.
Legal Action
Depending on the laws of the country or state, ragging may be considered a criminal offense, leading to legal action, fines, or imprisonment for the perpetrators.
Anti-Ragging Mechanism
at the University
There is an anti-ragging mechanism at the university level. The academic year begins with the meeting of the Monitoring Cell that discusses and decides the guidelines related to the anti-ragging measures in line with the guidelines issued by the UGC.
Students needs to fill up Anti Ragging Affidavit on starting of their academic year. Every Schools at PPUS, in turn, plans and implements anti-ragging measures at the school level.
We encourage students to feel free to write complaints using the ERP Portal [Anti-Ragging Cell PPSU] of P P Savani University. Students can visit the Grievance tab in ERP Portal & register their complaints by login in ERP Portal. Cell strives to ensure that anonymity is maintained throughout the investigation.
It is a part of the procedure that once the complaint is filed, then within 48 hours, one or both conveners will set up a meeting of cell with the student filing the complaint to explain the procedure of remedy (towards the grievance) and punishment (of the discriminator). This meeting is usually face-to-face and scheduled at the earliest after the complaint is filed.
The cell welcomes any suggestions and ideas from the students to improve upon.
Fill Your Anti-ragging Undertaking, Compliances, Register Complaint and Download Undertaking.
Anti Ragging Committee
---
Dr. Bindesh Patel
Convenor
Mr. Amir Patel
Co-Convenor
Dr. Sadafara Pillai
Member
Dr. Vikrant Tungar
Member
Mr. Raghavendra Singh
Member
Dr. Falguni Prajapati
Member
Contact Details
---
One can also write or call on following contact details.
Anti-Ragging Cell P P Savani University
Email: antiraggingcell@ppsu.ac.in
Phone: 07969228444